S
Mexico City is known as the capital of murals, with 80% of all murals in Mexico. The cloister of the National Palace, the inner wall of the Art Palace, the campus of the university, the lobby of the hotel, the outer walls of the theater, hospital, shopping mall and bank... As long as you walk in Mexico City, colorful and magnificent murals will come into your eyes from time to time. They have already become an indispensable part of the daily life of people in Mexico City, and also become a beautiful scenery to attract tourists.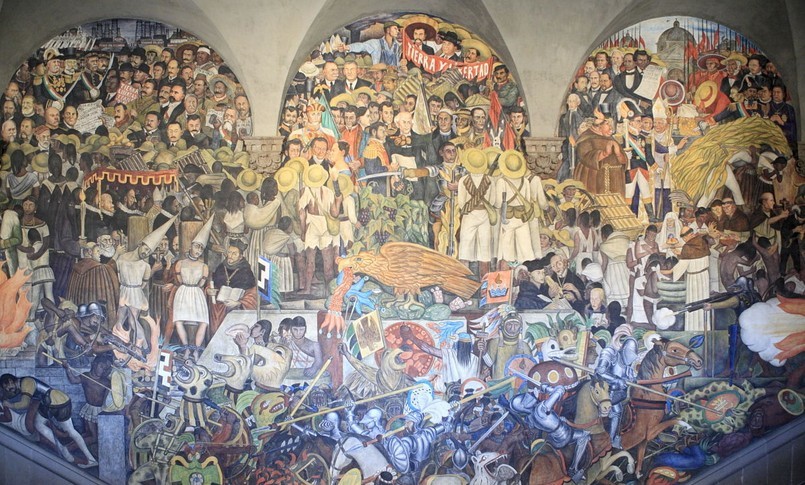 Among the many exquisite murals, the most famous is Rivera's masterpiece "History of Mexico". This mural is now stored on the cloister of the central staircase of the National Palace. It is about five or six meters high and tens of meters long. There are more than 1000 characters in total. It is magnificent and shows the whole history of the Indian society from Mexico before becoming a Spanish colony to this century. At the other end of the corridor of the National Palace, a mural entitled "The Legend of Ketsar Atel" was painted, depicting the customs and customs of ancient Indians with lyrical strokes, and the whole picture was filled with a quiet and tranquil atmosphere.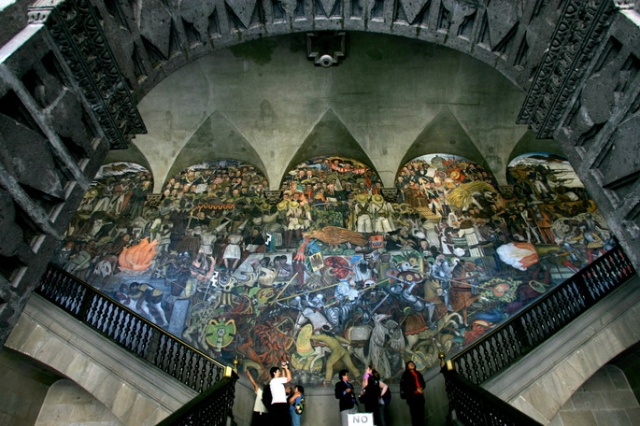 The murals of the Art Palace are written by three modern mural masters in Mexico, Rivela, Orosco and Ciceros. The general theme is human liberation.
The huge mural "People at the Crossroads" created by Rivera in Mexico's National Palace of Fine Arts is a sharp contrast between the crisis of capitalist society and the ideal society of mankind in the future. On the picture, the crowd held up the strike placard "We are starving!" "We want bread!". This scene is in sharp contrast to the scenes of dancing, playing cards, drinking and making fun depicted at the other end of the picture.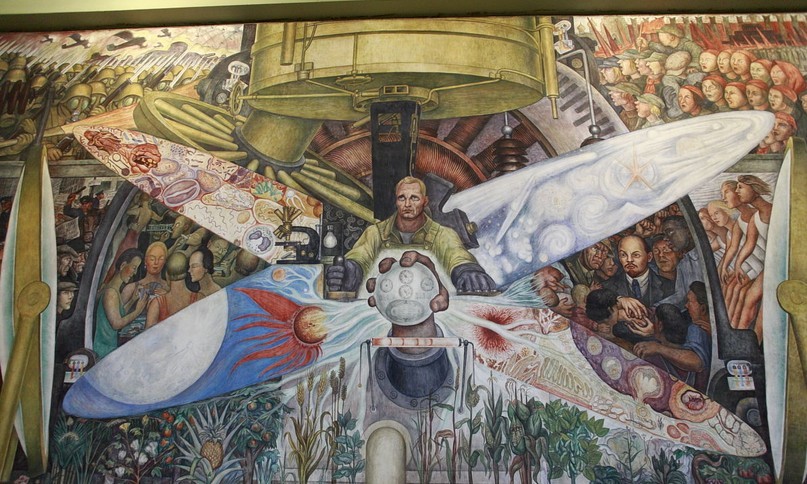 Mexican murals are extremely rich in themes. In addition to expressing history and human liberation, there are also various myths, Maya legends, Indian customs, singing and dancing, scientific fantasies, and so on. Like the aforementioned "The Legend of Ketsar Atel" created by Rivera in the National Palace, it is a representative work of this kind.
The bright and light colors of Mexican murals and the exaggerated and vivid composition make people feel the charm of art strongly.