S
Visiting Hokkaido and sampling the rich, authentic ramen culture has become a great treat for many visitors.
Once a certain cuisine is accepted in Japan, it is operated as a specialized ramen store just like a soba restaurant. Nowadays, in downtown Japan, there are often dozens to a dozen ramen stores doing business on a street at the same time, and some are even specialized ramen streets, such as the famous Ramen Kingdom in Sapporo, Hokkaido.
The flavor categories of ramen are becoming more and more diverse, and the preparation process is gradually becoming more and more elaborate and complicated. For example, the soup is made with ingredients such as chicken, pork bones, beef bones, dried shibori (bonito), dried mackerel, dried small fish, seaweed, fried soybeans, shiitake mushrooms, onions, green onions, etc. in order to be delicious. It usually takes hours or even days of continuous stewing and really fills the house with fragrance.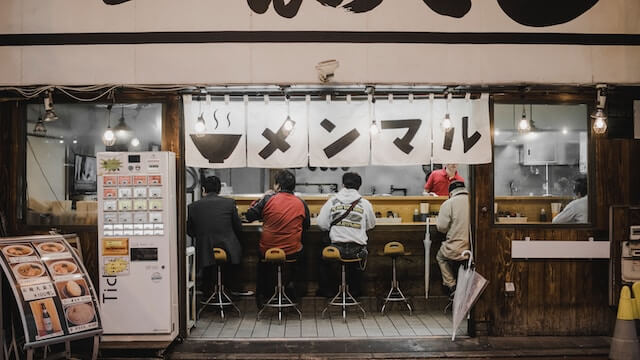 The soup base of ramen is very nutritious, and from the types of ingredients used and the time it takes to simmer, you can tell that a bowl of soup includes a variety of nutrients such as amino acids, nucleic acids, minerals (calcium and iron are the best) and vitamins, making it a comprehensive nutrition.
It is said that to eat ramen in Japan, one must first taste a mouthful of soup to be able to afford the store's refined noodle soup, which the store owner even considers to be the value of his life's business. Its soul and life is permeated in the soup. After that, spicy oil, vinegar and other seasonings are added according to one's preference. It is the pride and honor of each of their stores that their customers are satisfied and happy and impressed with their food.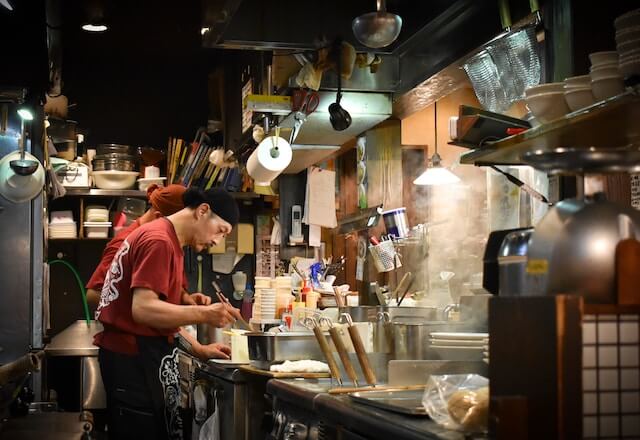 At present, there are three major ramen in the whole Japan according to the places - Hokkaido Sapporo Ramen, Fukuoka Hakata Ramen and Fukushima Kita Ramen.
Hokkaido ramen is mainly Sapporo ramen, Asahikawa ramen, Hakodate ramen, Kushiro ramen, and so on, depending on the region. But the most famous one is Sapporo ramen. In 2001, Hokkaido ramen was recognized as a Hokkaido heritage and became a ramen kingdom. The ramen culture is rich and colorful.
Sapporo Ramen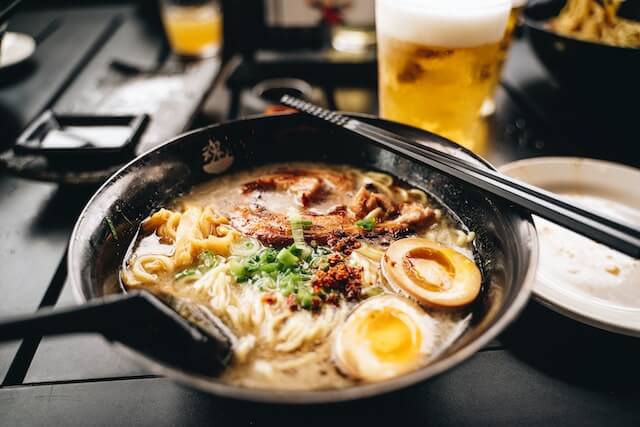 Sapporo Ramen is a ramen originated in Sapporo, Hokkaido, and is known throughout Japan for its miso flavor. To add a rich taste to the miso soup base, a large amount of lard and garlic are added. Stir-fried vegetables are also added to the soup base, and these vegetables are melted with the miso and then poured over the white rice. The noodles have a high water content and do not spoil prematurely.
In addition to the miso flavor, soy sauce and salt flavored ramen are also available, but they are saltier and spicier. This is related to the cold in the north, and the strong flavor and oil are suitable to counteract the cold, and also accentuate the effect of eating ramen hot, and the hot air and fragrance of oil and sauce coming out of the snowy atmosphere in winter will make people want to eat it with a strong sense of hometown and enthusiasm.
Asahikawa Ramen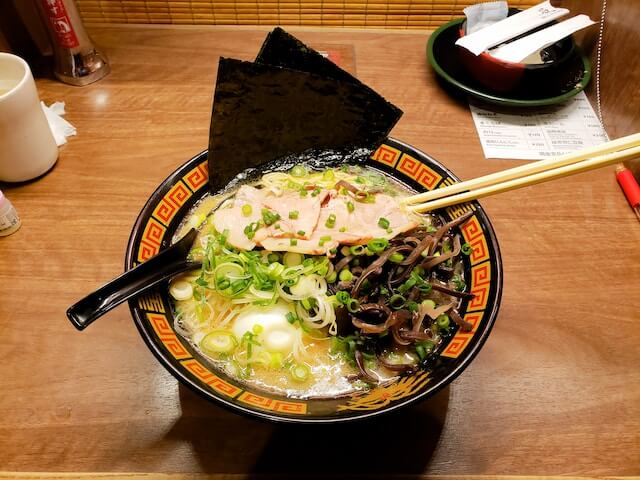 Asahikawa ramen is famous for the flavor of its soy sauce made from fish, pork bones, and chicken. Since it originates from a cold region, lard is added to avoid rapid heat loss. The taste is lighter. The noodles are curly and thin with a low water content, and the broth easily adheres to the noodles. Although it is mainly flavored with soy sauce, there is also a popular miso flavor. Unlike the miso flavor of Sapporo, the miso soup base of Asahikawa emphasizes the unique sweetness of miso.
Hakodate Ramen
Hakodate's local-style ramen is dominated by a salt-flavored pork bone soup base, which is not found in any other region in Japan, and maintains the original ramen flavor. The taste is quite light. The noodles are "straight noodles", which are rare in ramen.
Kushiro Ramen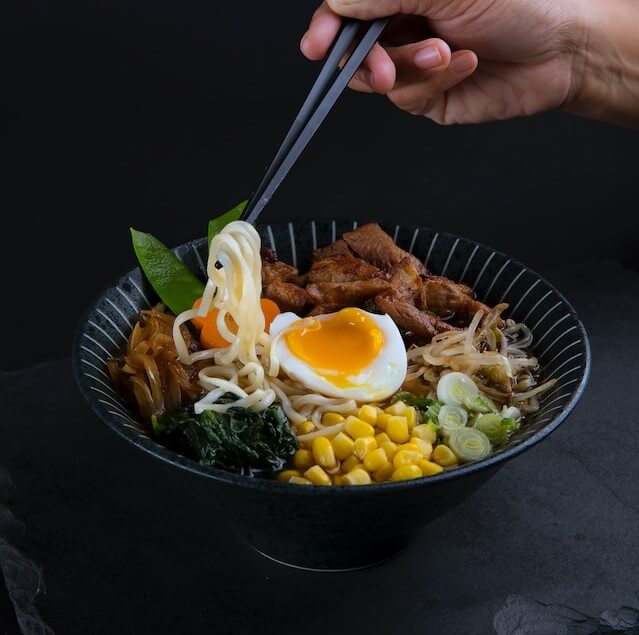 Kushiro ramen was invented in Kushiro, Hokkaido, Japan. It is a soy sauce-flavored ramen with a soup base of shibori broth. The soup base is mainly made of shibori, and fish such as seaweed and dried small fish are added, while pork bones and chicken, which were originally the main characters, take a secondary role. It is a curly, very thin noodle with no additives and a high water content, so it is very different from ordinary ramen and has a natural flavor. It is a typical Japanese taste. It is a healthy choice for those who avoid animal fats and is free of additives.