S
Generally, the time that people choose to go to the beach is often summer, the weather is too hot, the beach to relieve the heat and cool down, by the way, and then eat a meal of seafood, it is simply more beautiful.
But in this beach in New Zealand, just the opposite, winter is the peak season here, because the sea water here is surprisingly hot water, up to 60 degrees, generally our own home bath is not so high!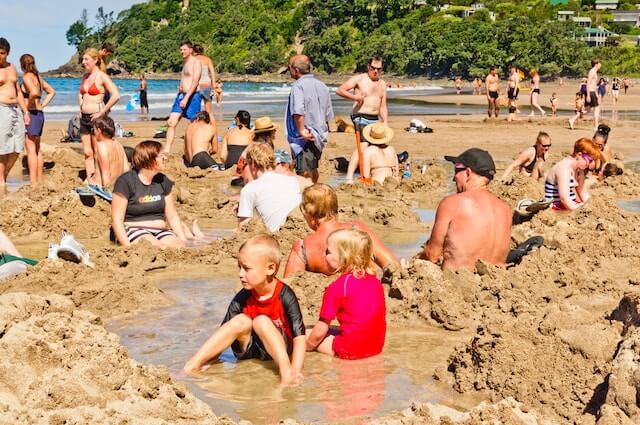 From the name you can hear, "hot water beach", straightforward enough, but also very characteristic of this beach!
This beach is located on the east coast of New Zealand's Coromandel Peninsula. Whenever the tide is low, everyone will go to the beach together to dig a pit, hot water comes up from the bottom of the sand, the deeper you dig, the hotter the water is, up to 60 degrees, simply incredible.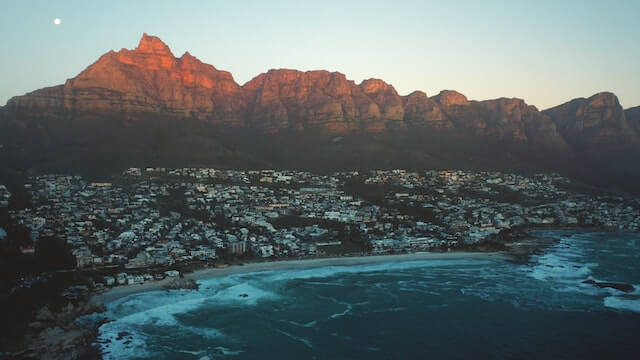 If you think the water is warmer, you can dig another channel to the seawater to mix a little cooler water, very humane feeling.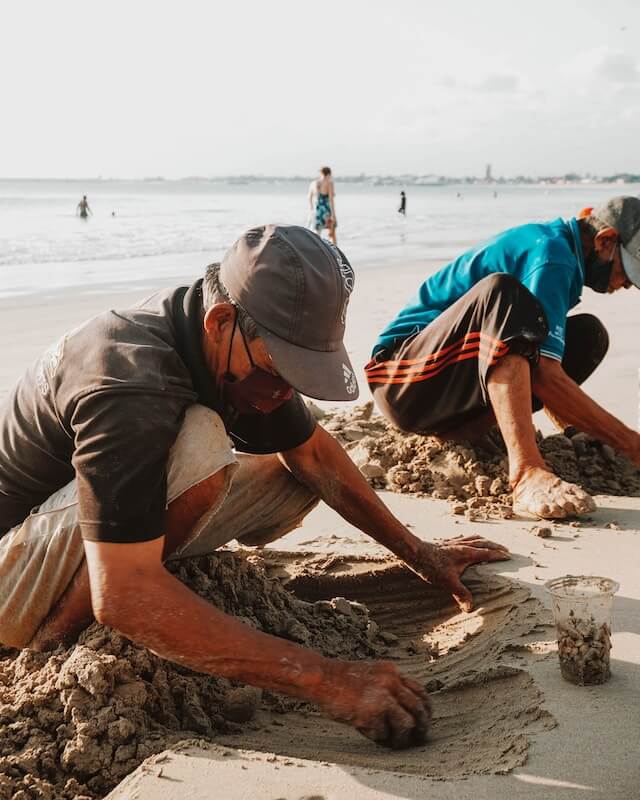 The key point is that the hot springs here are natural and free of charge! During the high season hundreds of people come every day with shovels and small buckets to dig pits for the hot springs, which is both enjoyable and a great family time.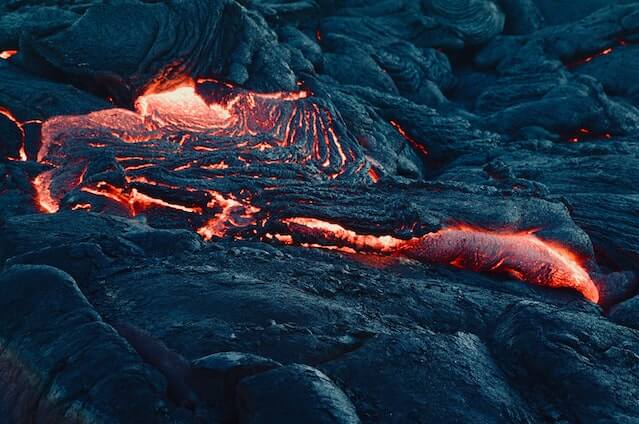 Why is there hot water here? The reason is that there is a hot spring river underneath the beach here, and the geothermal activity of the volcano produces a large amount of underground hot water and emerges from the cracks in the ground, which is why there is a constant flow of hot water.
And after the people have partied, the high tide of the sea will soothe everything again, it is indeed wonderful!